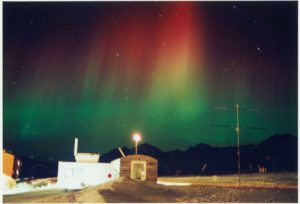 The governing document for SCOSTEP is the SCOSTEP Constitution. The original Constitution was ratified by the ICSU Executive Board and General Committee in 1973. Since then, it has undergone several revisions and updates. The most recent version is available here.
As directed by the Constitution, the governing body of SCOSTEP is the SCOSTEP Bureau and a General Council. The Bureau is comprised of SCOSTEP's President, the Vice President, the immediate Past President, Representatives of the ISC Participating Bodies, and the Scientific Secretary (ex. officio). The SCOSTEP General Council consists of national representatives from approximately 30 member countries together with Scientific Discipline Representatives and experts appointed to run scientific programs. The General Council is chaired by the SCOSTEP President.
An international group of Scientific Discipline Representatives (SDRs) provides advice to SCOSTEP about scientific programs and serves as links between national and regional activities in their fields and SCOSTEP international scientific programs. They lead within SCOSTEP and through other ISC bodies to propose new programs and participate in the Steering Committees and projects of ongoing programs.